LEARN A VARIETY OF EFFECTIVE MMA TECHNIQUES FOR OPTIMAL FITNESS AND FUN!
Hoping to perfect your skills in between classes? Then join us at Extreme Martial Arts today for our Open Mat hours.
Take advantage of our cutting-edge facility and put your skills to the test with open-ended workouts on your own time.
Our Open Mat Jiu Jitsu and Kickboxing training is second to none. Just click the button below to get started!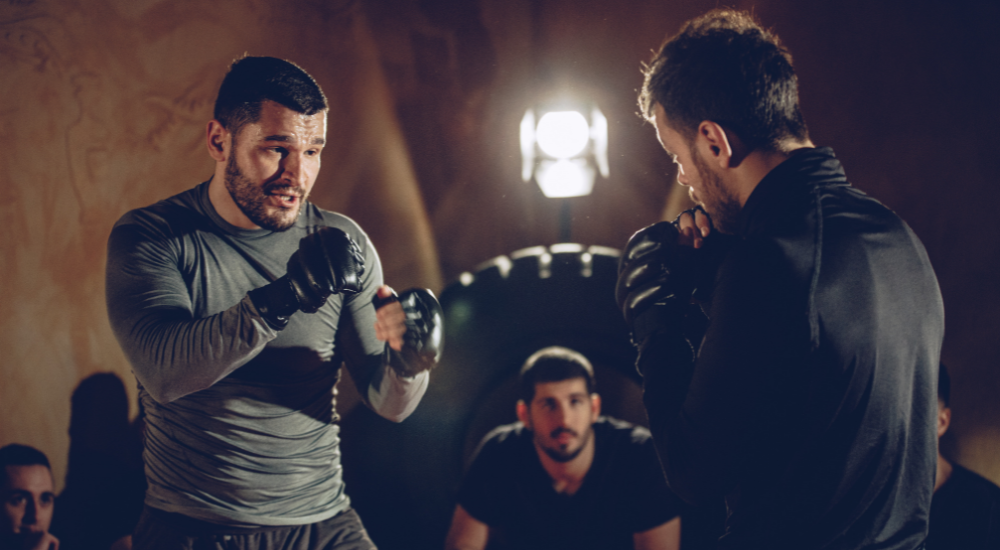 THE MIXED MARTIAL ARTS WAY OF LIFE DELIVERS AMAZING FOCUS AND CONFIDENCE
Open Mat at Extreme Martial Arts is the best time for you to take your knowledge and skills one step further. Perfect the throwdown that you have been learning for weeks or ask a professional for help with your ground grappling.
Our Open Mat sessions allow adults of all experience levels to come together in a laid back environment and get better every single day.
You can:
Train on your own schedule
Ask questions of our professional instructors
Learn from fellow classmates
Perfect every aspect of your strategy
Sign Up Today For The Best Open Mat MMA Training In New Braunfels!
Don't miss out on our incredible classes at Extreme Martial Arts. We work with people of all experience levels, helping everyone in New Braunfels get stronger and more confident in no time.
Take the first step today by filling out the short form on your screen. We'll be happy to answer all of your questions right away!
FAQs
A: No, you don't. We will ease you into the discipline of Mixed Martial Arts (MMA) training and the initial exercises. Regardless of your fitness level, once you begin training, you'll start to get in shape and feel immediate, positive results. Getting started in our classes is the best way to start losing weight. As you continue training, the ability to maintain your ideal weight will be much easier.
A: We have students ranging in age from 4 to 64 training in our classes. Regardless of your age, the training will make you feel awesome and empowered. It's an excellent way to improve your overall health and fitness, not to mention the benefit of learning how to protect yourself.
A: Not at all! You'll find our classes to be fun, exciting and rewarding. Our instructors will guide you through our step-by-step curriculum of belt levels, train you in mastering the techniques, and help you achieve your goals.
A: Safety is our top priority so not only is our facility safe, we also help you build a strong foundation before you climb the MMA ladder, so to speak. You decide when and how far you want to progress and what intensity you want. Everyone here is very supportive and helpful in training.

Just let us know before your 30 days are up if you are not 100% satisfied!